Location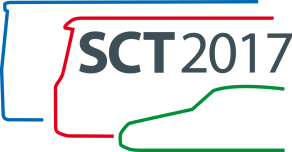 Amsterdam - the place to be!
Amsterdam is a very accessible and compact city, with a historic city centre. It is vibrant, multicultural and hosts many exciting festivals, events and exhibitions.
The Netherlands' capital city has been a centre of creativity and culture for centuries. From its humble beginnings as a 13th-century fishing village to its current role as a major hub for business, tourism and culture, Amsterdam has a strong tradition as a centre of culture and commerce.
The NH Noordwijk Conference Centre Leeuwenhorst hotel
Works as much for leisure guests as it does for business travelers. It's in the stunning tulip field region and close to a long, sandy beach. Transport-wise, you're a 10-minute bus ride from Leiden central station, while Schiphol Airport is an easy drive away.
short drive to sandy Noordwijk beach
a bicycle ride away from the magnificent Keukenhof Gardens
20-minute drive to Schiphol Airport
Address:
NH CONFERENCE CENTRE LEE

UWENHORST




Langelaan 3 | NL - 2211 XT Noordwijkerhout